Catapult Welcomes Andre Barroso
Catapult is thrilled to announce that Andre Barroso has joined the team as Director, Insights & Innovation. Andre brings a wealth of experience in quantitative and qualitative research, with specialties in consumer journey, concept testing, and being a thoroughly delightful person. Catapult is excited to share Andre's wit, wisdom, and expertise in the retail, durable goods, QSR, and consumer products categories with our clients.
From Andre: "I am absolutely thrilled to join the Catapult team and look forward to supporting our clients and continuing to help them answer their most challenging future-focused business questions through qualitative and quantitative research, and innovation. Understanding the underlying motivations and drivers of people has always been a passion of mine and I'm excited to join a team who keeps human understanding at the core of everything they do."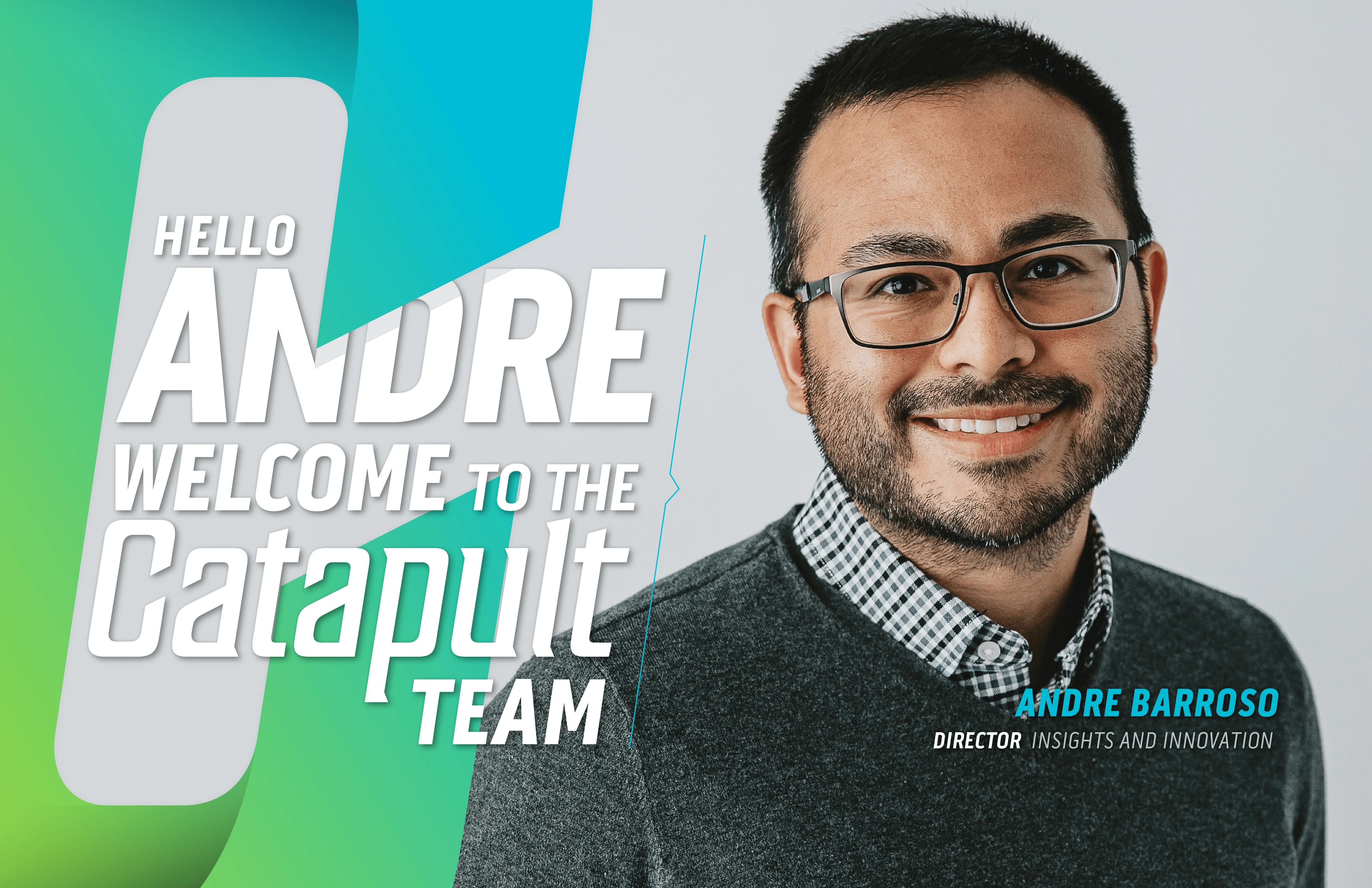 Please join us in welcoming Andre to the Catapult team!
Read more about Andre on our Collaborate page. 
THE CATAPULT TEAM