INNOVATION
We're focused on the future and helping our clients grow, evolve, and future-proof their business.
Illuminating a Path Forward
We know the best ideas come from combining the right process and the right people at the right time.
Our team of recognized innovation experts use a proven, reliable approach to generate groundbreaking new ideas that propel our clients and their industries forward.
It's called LUMINARY, a process born from 15 years of experience combining a unique examination of past, present, and future to illuminate the path forward.
We do this by tapping into specialized sub-groups of experts, thought-leaders, and Creatively Fluid Thinkers (CFTs) – each bringing unique talents into a structured and proven innovation journey.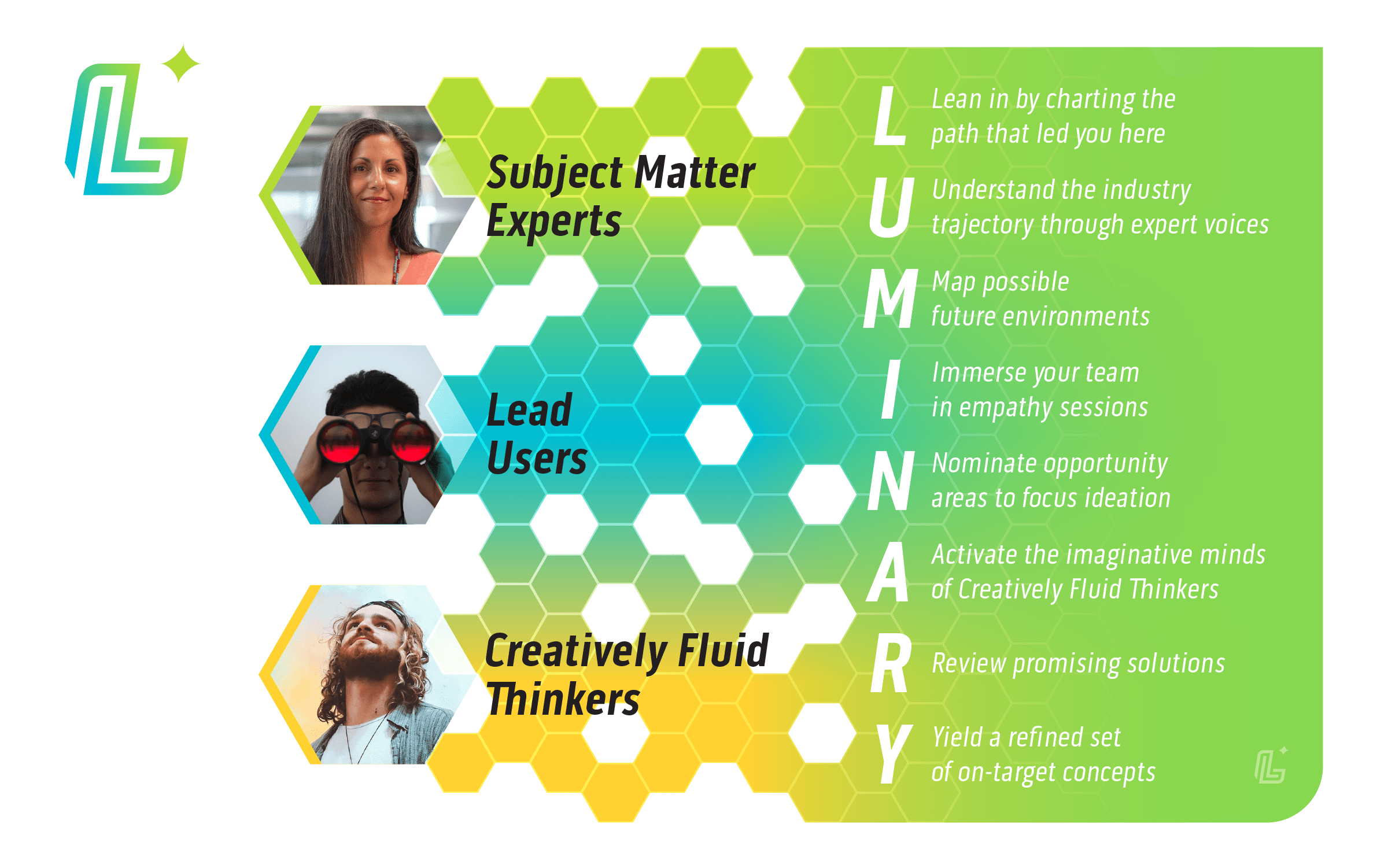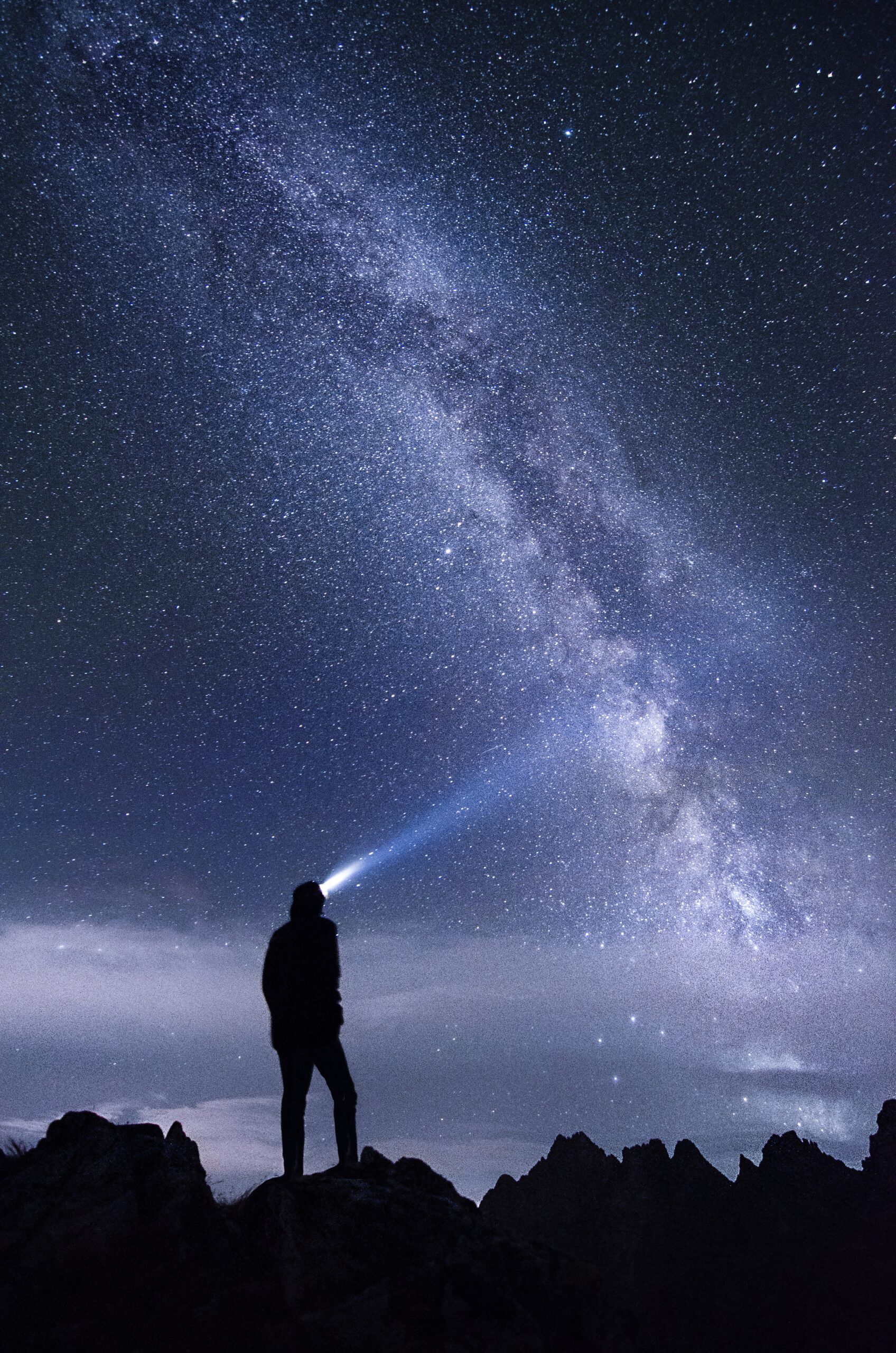 Our Innovation Architects design unique journeys which guide clients through an engaging, high-touch growth experience.
Our approach: 
Detects, defines, and immerses clients in active and latent customer needs, establishes guide rails for success, and introduces the proper spark for creative solution-building.
Provides the structure and focus required for success, while remaining flexible enough to meet any level of need and accommodate existing processes.
Fuels the success and propel our clients' business forward in the CPG, QSR, retail, durable goods, automotive, energy, and healthcare industries.
Has kickstarted and nurtured efforts that became award-winning products, industry-leading CX, and names of brands that are known around the world.
Shaping tomorrow through the voices of today