It's Our Anniversary Celebration!
It's hard to believe that just one year ago today we launched Catapult. Here we are, 365 days later, celebrating our first anniversary.
This year has flown by and as we look back at the journey, we are feeling grateful for our clients, thankful for the opportunities we've had, and excited for what's to come in year 2. We have been so fortunate to have a group of clients who believed in us enough to become our partners. When we started Catapult we knew it was an idea and business worth pursuing, but we didn't know quite yet the joy it would bring us to build a quickly growing business while also helping our clients succeed.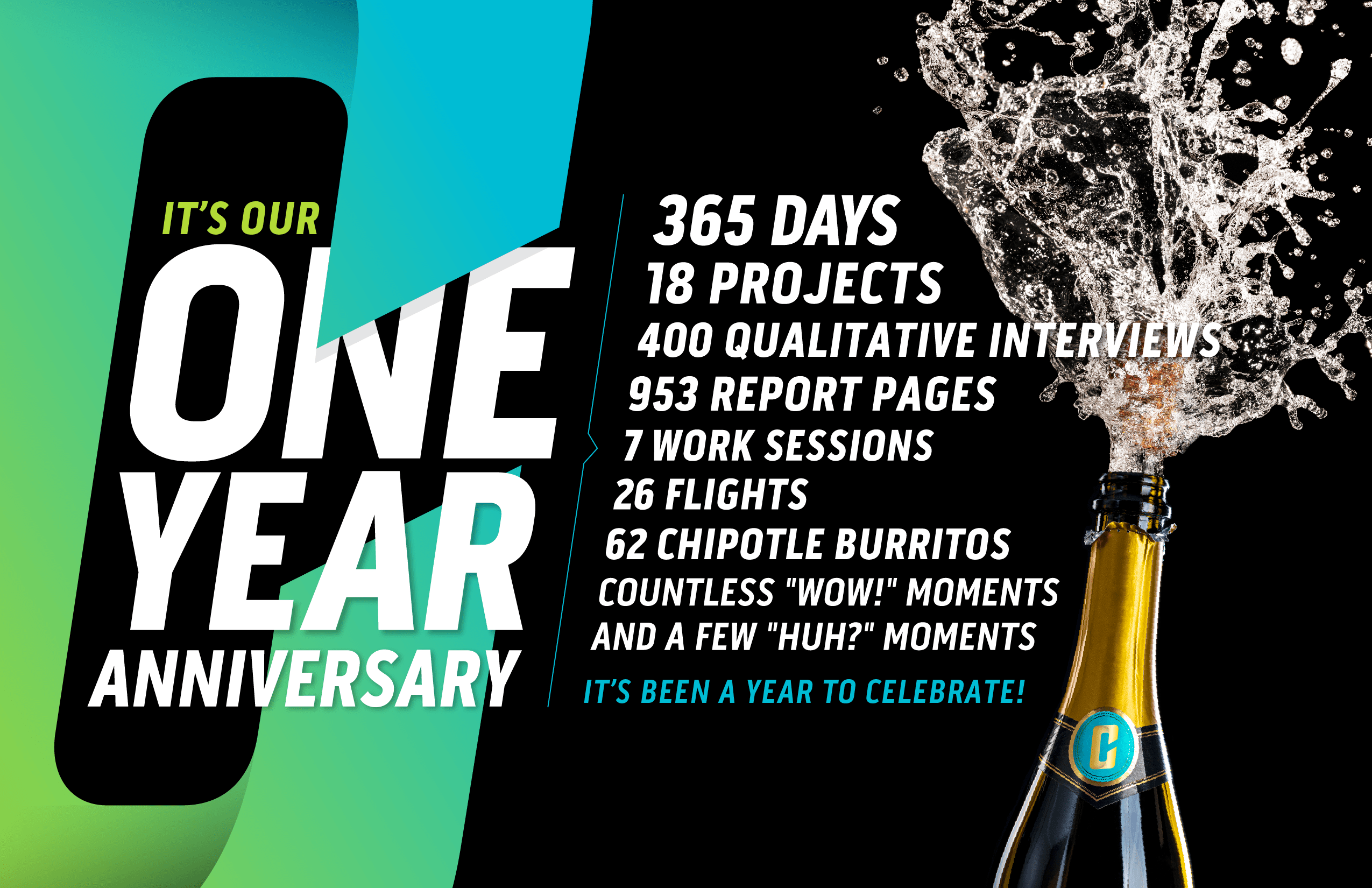 Cheers to a fantastic year 1 and to the adventures (and upcoming announcements) year 2 will bring!
THE CATAPULT TEAM