Insights from the US Housing Market
The US housing market has been on a wild ride of late, and I can't be the only one suffering from mental whiplash. After the bottom fell out in 2008 it was hard to fathom the rollercoaster climb in prices observed over the past few years, with recent signs of another potential bubble popping. Many predicted what goes up would soon come down, and now we're seeing signs of a possible recession.
To learn more, Catapult teamed up with our trusted partner, Full Circle Research, to launch the Catapult Homeowner Home Improvement Survey focused on the perceptions, attitudes, and behaviors of US homeowners. Their beliefs, feelings and intentions revealed some interesting insights into what we can expect from the coming year, and we will be releasing a short series of blogs to share what we're hearing.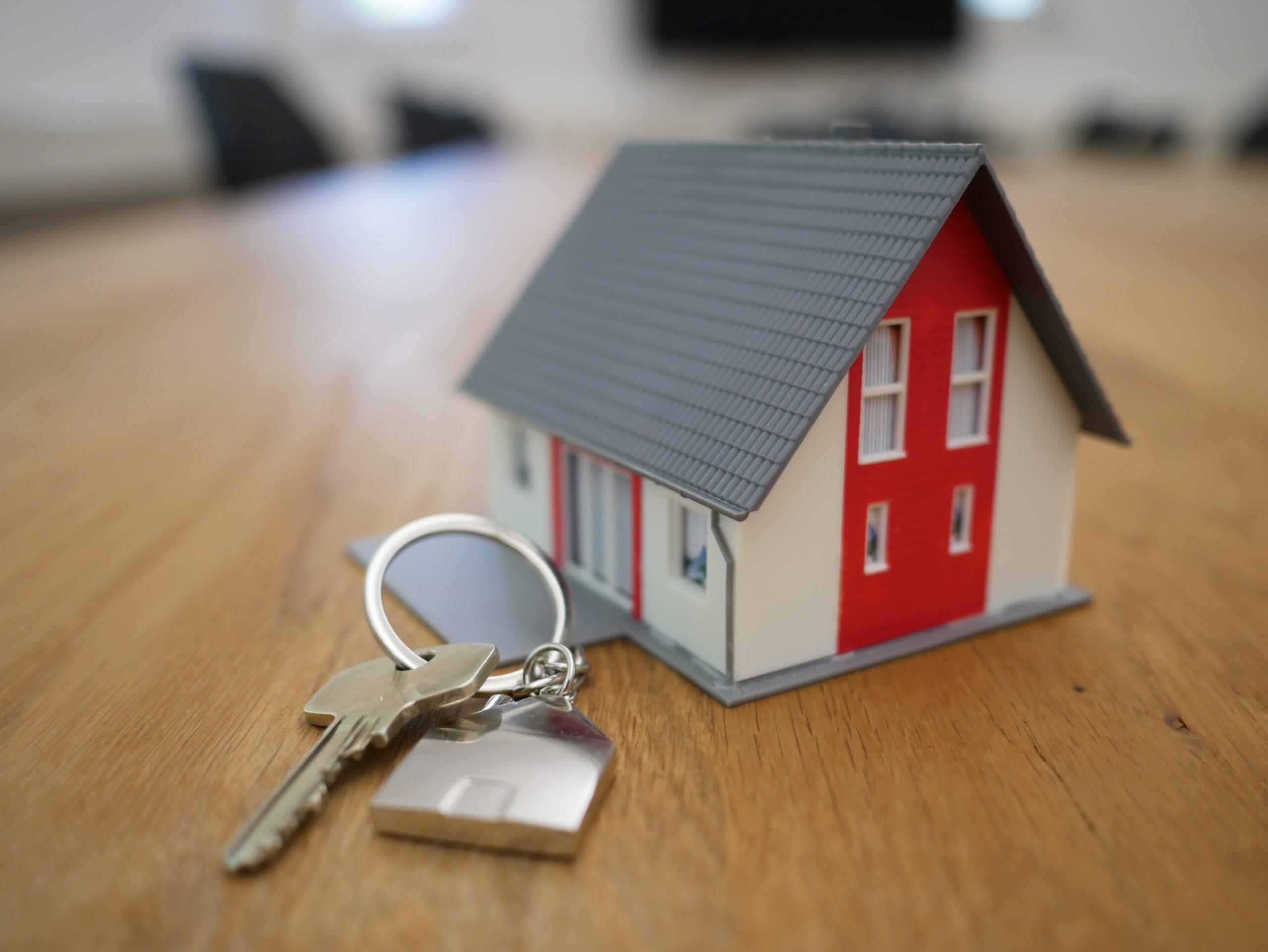 Jill's recent blog outlines where home improvement professionals' heads are at, but how are homeowners feeling about the US housing market?
Generally, homeowners are feeling pretty good about their current position. We found 58% of homeowners anticipate their home value to rise over the next 12 months, and few expect prices to fall. Combine that with positive home equity (reported among 86% of respondents), and people feel like they have a reliable investment during a time of volatility.  
Further, 62% feel they could sell their home as-is with little effort. On top of that, 57% agree that now is a good time to be a seller. But then what? Buying their next home would likely be difficult amid bidding wars and continued rising home prices. Ultimately, only 6% have intentions of selling their homes in the next year, which may further exacerbate the inflated prices we're currently seeing.
With a possible economic downturn, shortage of homes on the market, and continued inflation, the candle is burning at both ends. Rather than get caught in the middle, many homeowners are continuing to focus on home improvement projects in hopes of waiting out market corrections. Why not make home a little nicer while living in it, and perhaps enjoy a little added value down the road when selling and buying the next home isn't so daunting?
Despite having decent, and often great, equity, only 8% are considering Home Equity Lines of Credit (HELOC) to fund their home improvements.
Whether lack of awareness or conservative investing principles, homeowners appear to be working with the money in their pockets to make their home a better place. 
Some questions remained on our minds.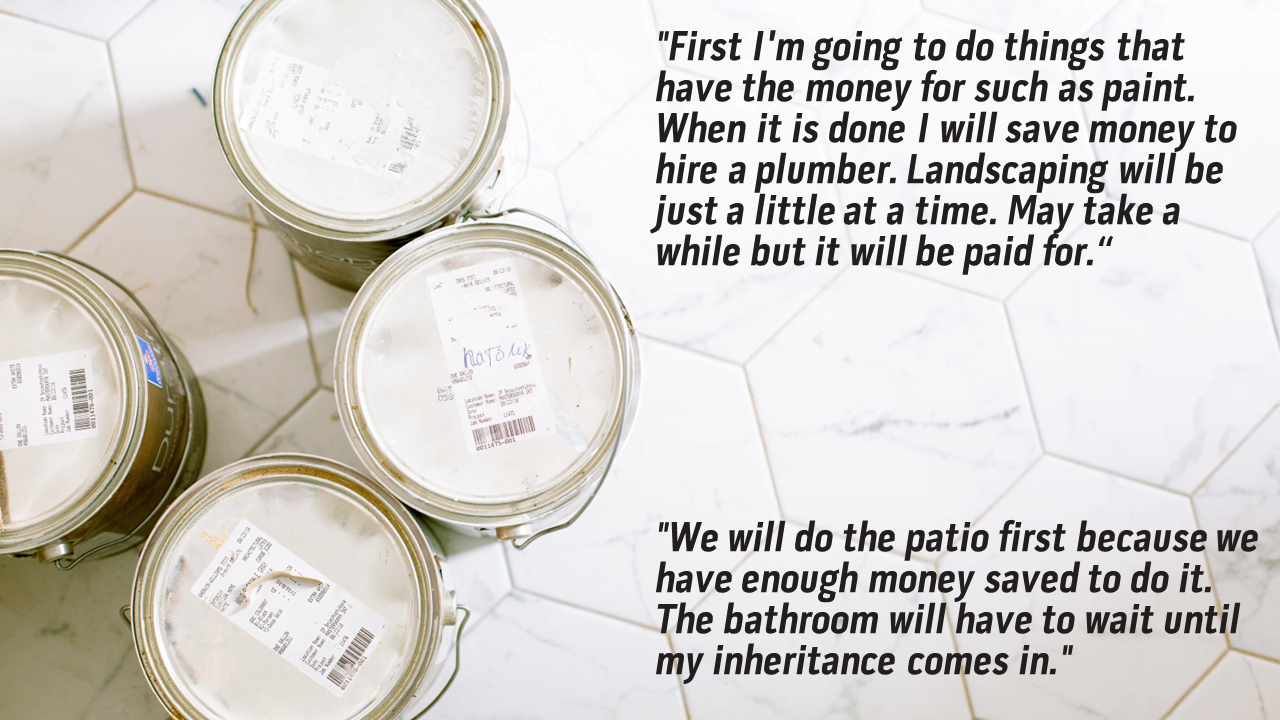 With limited resources, how are homeowners approaching home improvement projects? What is their mindset toward prioritizing their focus? And which durable goods categories should be making sure their supply chain is up to snuff to meet the coming demand? In our next blog, Catapult co-founder, Jill Miller, will dive into the home improvement trends and behaviors uncovered by our work.
Justin Sutton
CO-FOUNDER
CATAPULT INSIGHTS
About the Survey
The Catapult Homeowner Home Improvement Survey was completed in July, 2022. A representative sample of 1,090 US homeowners age 25+ were recruited from the Full Circle Panel and completed the short online survey. Contact Catapult Insights at [email protected] for more information.
About Catapult Insights
Catapult Insights in an outcomes-focused insights and innovation consultancy that uses research as a foundational tool to help brands grow, evolve and future-proof their businesses. Catapult creates customized creative solutions to tackle specific needs, adapting their approach to answer clients' biggest questions.  Their robust suite of research methods and consulting approaches gives clients an accurate picture of people today: their needs, motivations and behaviors, as well as a predictable view into the future.
About Full Circle Research
Named the 2021 Panel Company of the Year by The Marketing Research and Insight Excellence Awards (powered by Quirk's) and a staple on Inc. 5000's Fastest-Growing Companies ('17, '19, '20, '21), Full Circle leads the industry in data quality and niche communities. The only US-based, online consumer sample provider certified to ISO 26362; now certified to ISO 20252; and the Promoter of #QualityForAll, Full Circle's award-winning survey experience HoNoR (Holistic Next-Level Research)® marries advanced tech, flexible community strategies and industry-leading quality controls to deliver immediate access to proven-purest data. One of the highest-scoring businesses on Inc.'s 2022 Best Workplaces list, Full Circle's foresight, agility and innovations are a direct result of a uniquely consultative approach delivered by diverse industry veterans. To learn more, iLoveFullCircle.com