Understanding the Homeowner Mindset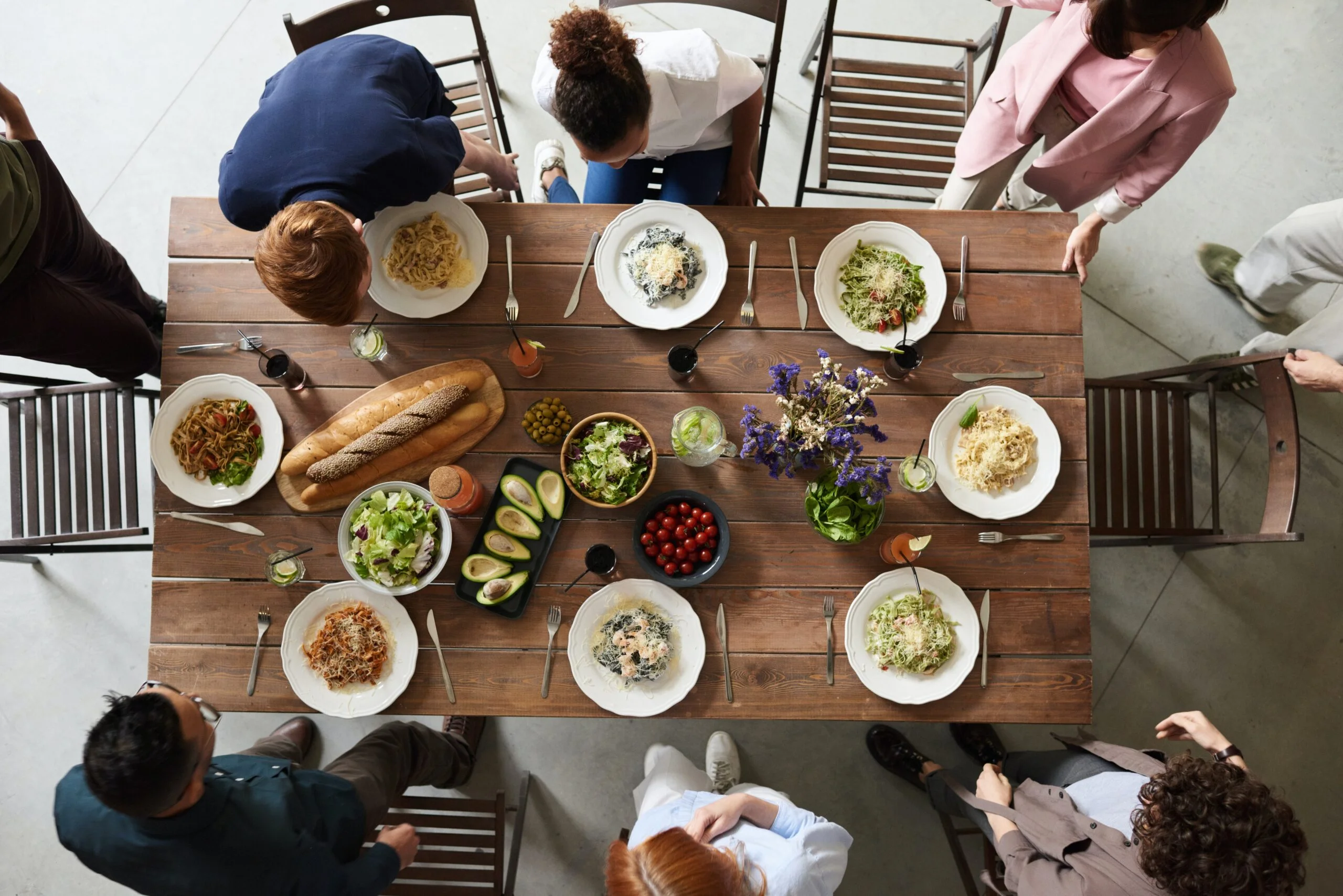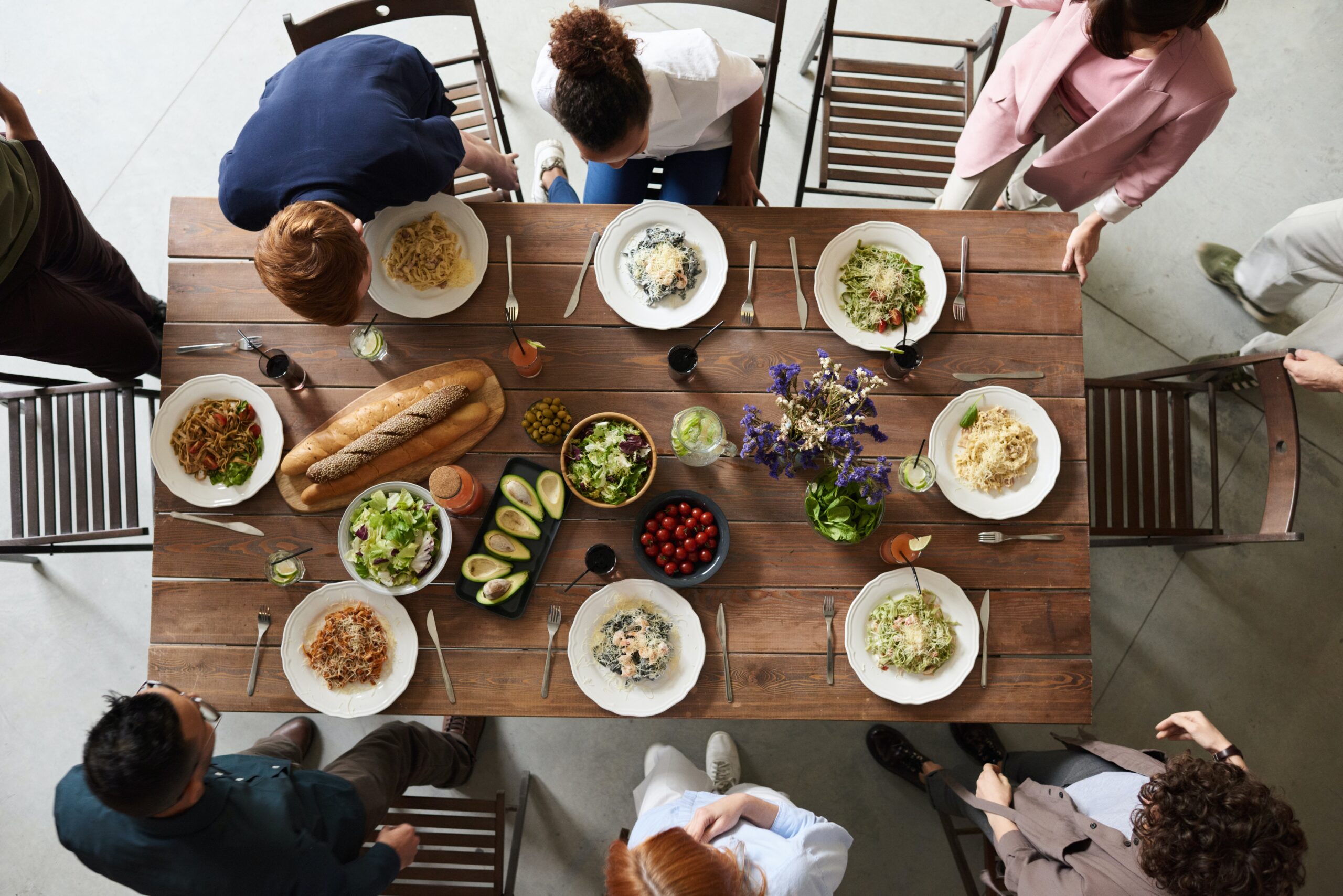 Understanding people at their core is key to what we do at Catapult. Having a holistic view of a person, the things that are meaningful to them, and the mindset they bring into everyday life brings context to their actions and behaviors. It shines light on why people think, feel, and do the things they do, making it easier to predict what they are likely to think, feel, and do in the future.
That's why we asked people what's on their minds as part of our US Homeowner Home Improvement Survey. Getting a peek into recent conversations with loved ones and issues that are top of mind provides an interesting lens through which to interpret home improvement plans.
Issues like inflation and the economy were dominant concerns across the board, whereas other issues hit harder in different age categories. Political strife and the war in Ukraine are more concerning to those over 65. Women's rights is notably more in focus those between 25-44 years old.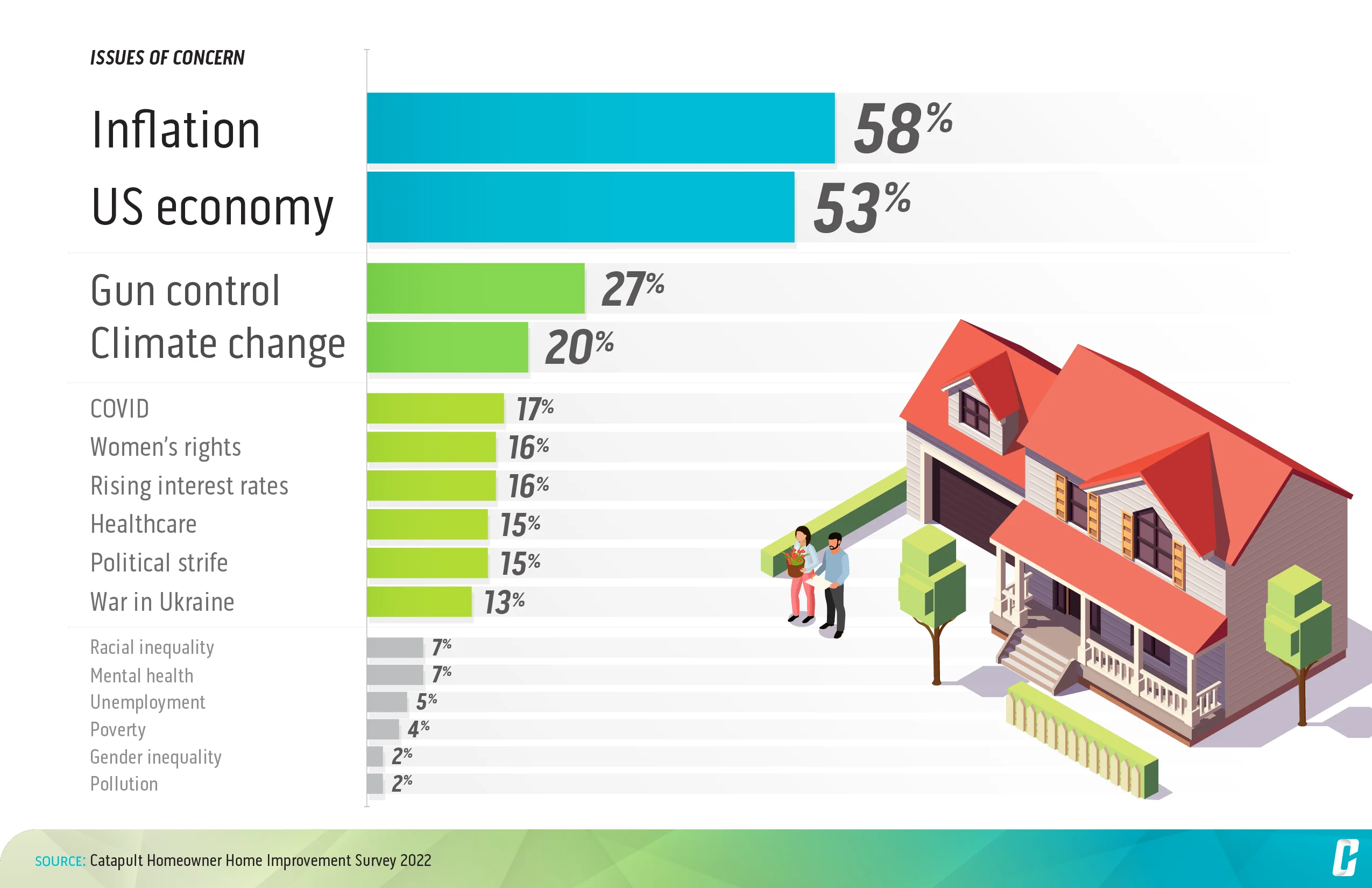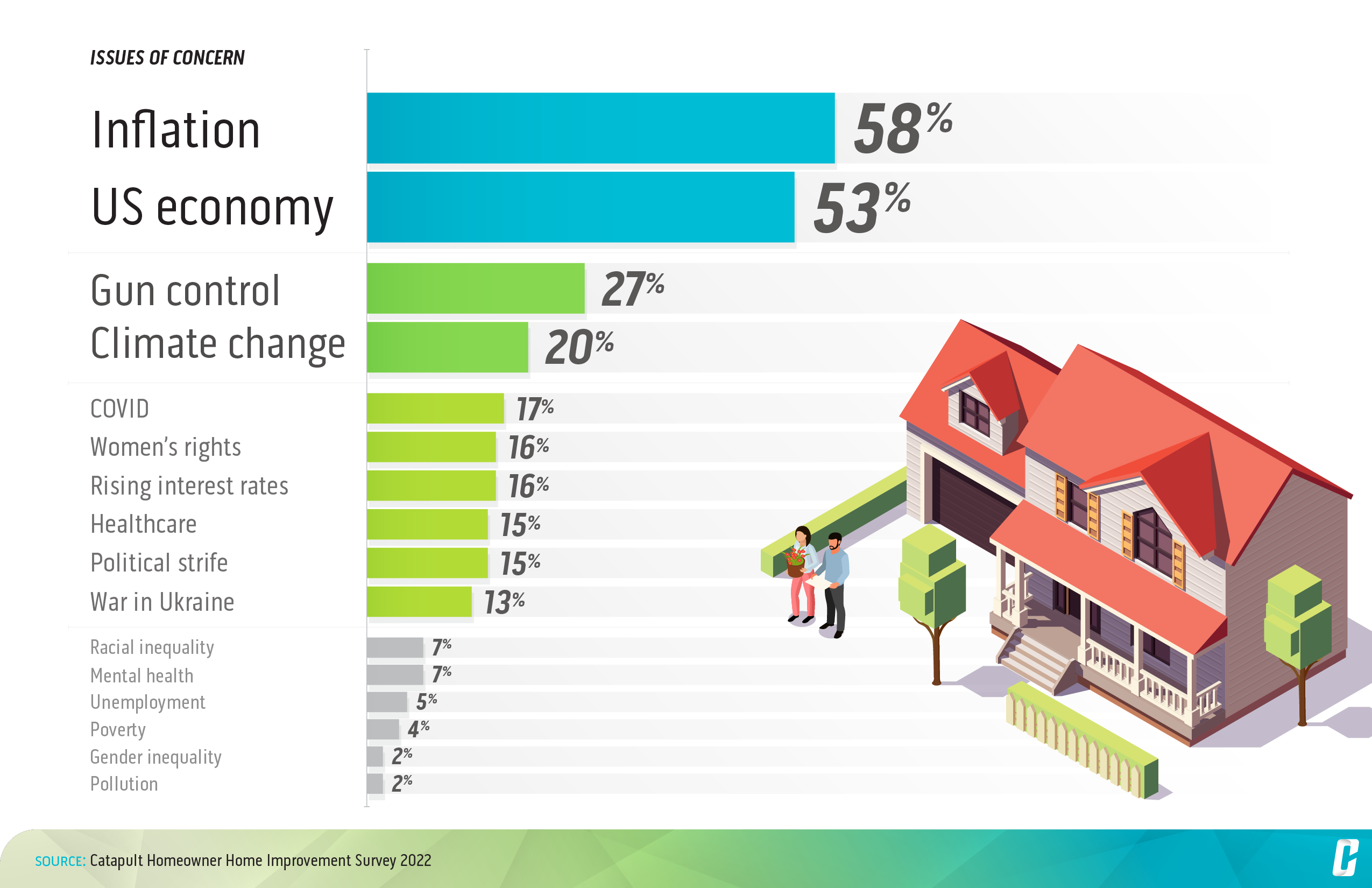 But what does this have to do with home improvement?
The answer is surprisingly simple: control. Feeling in control is a basic need that can drive conscious and subconscious human behaviors. Entering a post-pandemic era, much of mankind is grappling with a massive loss of control over their everyday lives. At the height of the pandemic things were changing so quickly that it became difficult for people to plan much more than a week ahead of time. As everyday behaviors that were taken for granted suddenly became socially unacceptable, our collective ability to make our own choices receded.
It's natural that people began turning attention to the one place they had the most control over: their homes. It stands to reason that extra time spent at home during the pandemic would highlight areas homeowners aspire to spruce up, but the added complexity of human desire for control is an important one that everyone in the home improvement category should be paying attention to.
Forces beyond homeowners' control have always been present and limited what projects they could take on, but the current conditions are unique. When sanctuaries turned into shelters, people became primed to view their home as the last line of defense in exerting control over their lives. Although Covid restrictions are waning, it's important to remember that the heightened emotional significance of one's home will not fade as quickly – or at all.
Combine this with concerns about the economy and inflation and homeowners are feeling helpless in their desire to do the things they'd like to do.
As part of our survey, homeowners shared recent topics of conversation in their household which gave us a good read on their mindset. Here's a peek:

So, what's the implication of this for the home improvement category?
Homeowners might do fewer projects than they're planning. Our previous blogs revealed more than 8 in 10 homeowners are planning a home improvement project in the coming year, but what happens when they learn their budget doesn't go as far as it once did? We're predicting some shifting priorities and delayed gratification as homeowners pause their plans until they can save enough money. This will agitate feelings of lost control, leading some to fester and others to forge ahead.
Some shoppers will look for thrifty alternatives.

When waiting just isn't an option, a subset of homeowners will adjust their expectations or consider lower priced products. Our bet is that they will focus their spend on one aspect of their project while skimping in others. Products that successfully position themselves as the centerpiece of home improvement projects will enjoy more leeway on pricing.

A supply chain ripple is on the way. In a few years when the economy rebounds there will be a tidal wave of backlogged projects being done, creating an echo of today's supply chain strains. This will be relieved somewhat by the overstock sales that are anticipated in the coming 6 months, but the economic recovery that happens later will align with many homeowners who have put off projects around the house.
Give us a shout at [email protected] if you'd like to learn more about how you can leverage a holistic understanding of people to strategically grow your brand.
Justin Sutton
CO-FOUNDER
CATAPULT INSIGHTS
About the Survey
The Catapult Homeowner Home Improvement Survey was completed in July 2022. A representative sample of 1,090 US homeowners age 25+ were recruited from the Full Circle Panel and completed the short online survey. Contact Catapult Insights at [email protected] for more information.
About Catapult Insights
Catapult Insights in an outcomes-focused insights and innovation consultancy that uses research as a foundational tool to help brands grow, evolve and future-proof their businesses. Catapult creates customized creative solutions to tackle specific needs, adapting their approach to answer client's biggest questions.  Their robust suite of research methods and consulting approaches gives clients an accurate picture of people today: their needs, motivations and behaviors, as well as a predictable view into the future.
About Full Circle Research
Named the 2021 Panel Company of the Year by The Marketing Research and Insight Excellence Awards (powered by Quirk's) and a staple on Inc. 5000's Fastest-Growing Companies ('17, '19, '20, '21), Full Circle leads the industry in data quality and niche communities. The only US-based, online consumer sample provider certified to ISO 26362; now certified to ISO 20252; and the Promoter of #QualityForAll, Full Circle's award-winning survey experience HoNoR (Holistic Next-Level Research)® marries advanced tech, flexible community strategies and industry-leading quality controls to deliver immediate access to proven-purest data. One of the highest-scoring businesses on Inc.'s 2022 Best Workplaces list, Full Circle's foresight, agility and innovations are a direct result of a uniquely consultative approach delivered by diverse industry veterans. To learn more, visit iLoveFullCircle.com