Homeowners plan for home improvement spending despite economic warning signs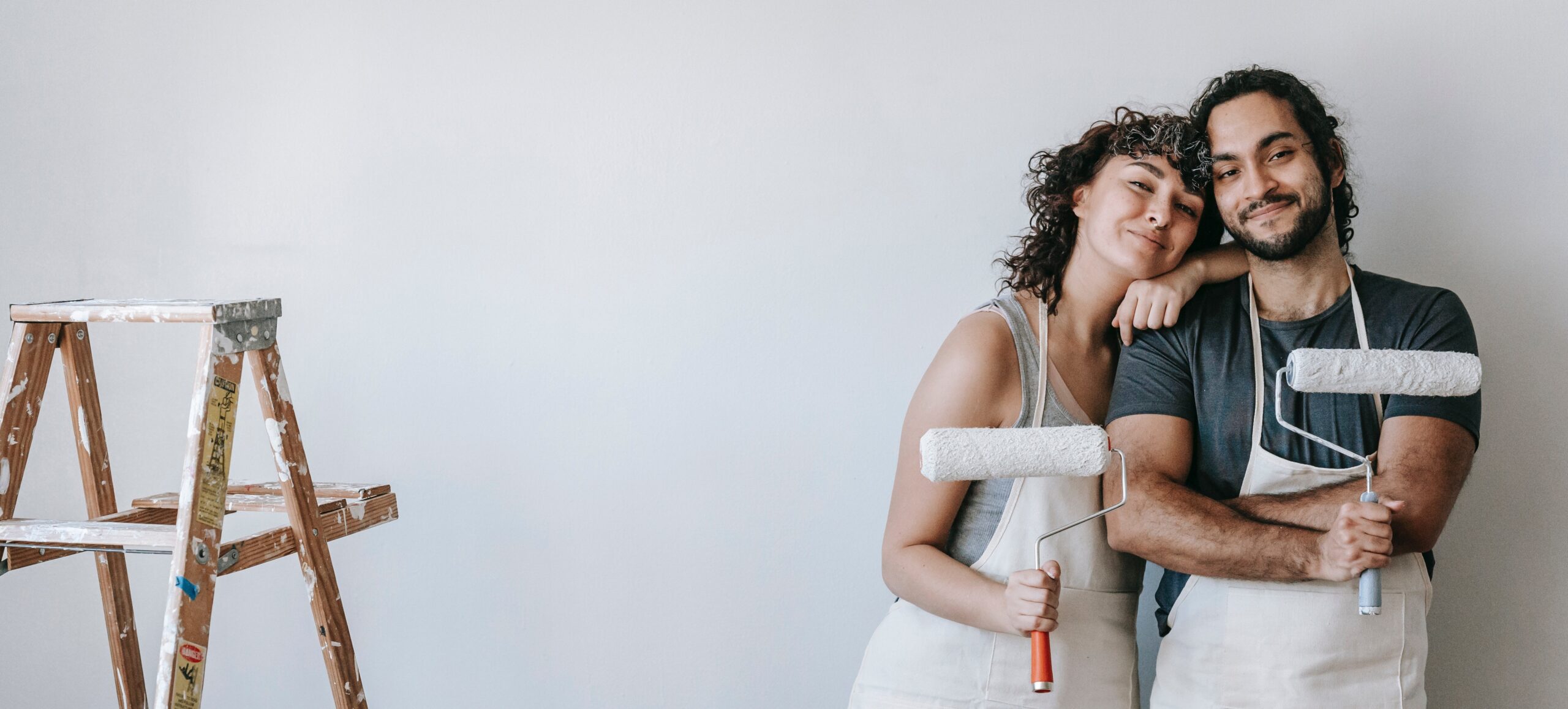 In our last blog post, we explored homeowner perceptions and plans related to the housing market and uncovered expectations for continued increases in home values, lots of positive equity, and few with plans to sell. This left us with a question – what are their plans for home improvement projects in this changing housing market?
To answer this question and learn more about what's to come in the home improvement category we turned to the Catapult Homeowner Home Improvement Survey where we partnered with Full Circle Research to survey 1,090 US homeowners in July 2022. Here's what we learned.
Home values are up and the majority of homeowners (89%) feel at least somewhat comfortable investing money into their home through improvements in the next year. And most (71%) say they've got the time for their projects.
Given this, it is no surprise 85% of homeowners plan to complete at least one home improvement project in the next year. In fact, they plan to do several.
Interior painting is the #1 planned project with 45% of homeowners indicating they plan to paint an interior room in the next year. Next up are landscaping and home decor updates, followed by new furniture and kitchen appliances. New flooring and plumbing fixtures are also on homeowners' minds with 21% planning an update to each in the next year.
Larger projects are still on the table with 20% of homeowners indicating they plan to remodel an entire room. Kitchens and primary bathrooms are the top rooms on their project lists.
Homeowners are preparing to spend their hard-earned money on these improvements. Among those planning a project, 84% are say they'll spend at least $1,000 in the next year with 43% planning to spend $5,000 or more. That said, inflation, rising Interest rates and concerns about a potential recession could potentially shift homeowner plans in the coming months.
With big plans, time to do the work and budgets, homeowners are going to need to prioritize what to do first. Low hanging fruit is often up first, tackling projects they feel comfortable accomplishing themselves. This behavior is compounded by issues finding professional assistance, causing some to stretch their DIY abilities and others to delay or reprioritize projects. Homeowners are also attentive to home projects that, if ignored, could lead to bigger issues in the future.

DIY is top of mind with homeowners and 59% say they prefer to DIY to stretch their money when it comes to home improvement projects. However, plans for DIY differ by project type. Homeowners say they're more likely to DIY interior paint and landscaping projects while more will turn to professionals for flooring, exterior paint, and plumbing fixtures.
Our recent Home Improvement Professionals Survey results indicates that many professionals are experiencing staffing issues.  Homeowners are feeling it too. 38% of homeowners say it is hard to find a professional to do their projects. Will this cause more to try their hand at new DIY skills?
What does this mean for durable goods manufacturers and retailers?
Continue to be ready for consumer demand. The durable goods industry and retailers have been put under immense pressure over the past few years and it looks like there isn't an end in sight. Be there with new products and support to keep homeowners going on their home improvement journey.
Keep a pulse on what consumers want and need from their home improvement products and brands, and how their plans evolve as the US economy continues to change.  While we can't predict the future, we think it is safe to say there are more changes driven by outside forces to come and those changes will influence consumer perceptions, plans and decision making.
Refresh your consumer journey understanding. The way consumers make decisions and shop has drastically changed over the last few years. Understanding where, when and how you can influence and support consumer decision making is critical to growing your business and creating loyalty. If you can't confidently say you know the when, where, and how of your category's consumer journey it is time for a refresh.
Innovate to stand out from the pack. Anticipate a surge in the DIY market as professional availability and costs remain prohibitive to many homeowners. This means a demand for both products and services to accommodate shoppers in more active roles than previously comfortable. Innovation efforts will be necessary to build end-to-end journeys that make homeowners feel comfortable, confident, and empowered along the way.
In our next blog, we will dive deeper into several durable goods categories – paint, flooring, plumbing fixtures and kitchen appliances, to find out more about what we can expect from homeowners' projects in the next year.
Jill Miller
CO-FOUNDER
CATAPULT INSIGHTS
The Catapult Homeowner Home Improvement Survey was completed in July 2022. A representative sample of 1,090 US homeowners age 25+ were recruited from the Full Circle Panel and completed the short online survey. Contact Catapult Insights at [email protected] for more information.
About Catapult Insights
Catapult Insights in an outcomes-focused insights and innovation consultancy that uses research as a foundational tool to help brands grow, evolve and future-proof their businesses. Catapult creates customized creative solutions to tackle specific needs, adapting their approach to answer clients' biggest questions.  Their robust suite of research methods and consulting approaches gives clients an accurate picture of people today: their needs, motivations, and behaviors, as well as a predictable view into the future.
About Full Circle Research
Named the 2021 Panel Company of the Year by The Marketing Research and Insight Excellence Awards (powered by Quirk's) and a staple on Inc. 5000's Fastest-Growing Companies ('17, '19, '20, '21), Full Circle leads the industry in data quality and niche communities. The only US-based, online consumer sample provider certified to ISO 26362; now certified to ISO 20252; and the Promoter of #QualityForAll, Full Circle's award-winning survey experience HoNoR (Holistic Next-Level Research)® marries advanced tech, flexible community strategies and industry-leading quality controls to deliver immediate access to proven-purest data. One of the highest-scoring businesses on Inc.'s 2022 Best Workplaces list, Full Circle's foresight, agility and innovations are a direct result of a uniquely consultative approach delivered by diverse industry veterans. To learn more, visit iLoveFullCircle.com